Medication Refill Requests: Please allow up to 72 hours for your refill request to be reviewed, filled, and available for pick-up or shipped via our online store. For Safety, we review your pet's records before refilling any orders. If for some reason we cannot process the refill, someone from our st

Welcome to the Animal Hospital of Orleans
High-Quality Care with a Heart

Call us at

508-255-1194


Email ahorleans@gmail.com (management)
frontdeskorleans@gmail.com (customer care)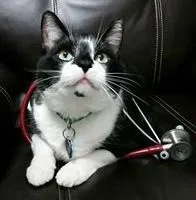 The Animal Hospital of Orleans is a friendly, caring, independently-owned veterinary hospital located on Cape Cod, MA and has been serving Orleans, Eastham, Brewster, Harwich, Chatham, and other surrounding Cape Cod towns since 1993. Whether it is the best in veterinary medical care, surgery, laser therapy, dental care, pet lodging (dog boarding and cat boarding), or bathing; you can rely on our team of veterinarians and support staff to offer everything your pet needs throughout his or her life.

We are the first veterinary hospital in Massachusetts to become a Fear Free sm Certified Practice! All of our staff are Fear Free sm Certified Professionals. We want to be partners in your pet's care and consider pet owners to be a crucial part of our health-care team! We feel that pets are family and should be treated with love and respect.Our mission is to make coming to the vet a happy and stress-free experience for the whole family. The last thing we want is for your pet to fear the one place that is fully committed to ensuring they live a happy and healthy life. We are dedicated to caring for your pet's emotional and physical well-being by providing ways to alleviate fear, stress, and anxiety and providing our clients with the highest quality care and service, at affordable prices, and delivered with integrity, compassion, and professionalism. We value the importance of communicating clearly with our clients and questions are always welcomed. Client education is a priority in our practice and our clients should always feel informed about their pet's needs, treatment and care. We also continue to learn through continuing education to improve our services and to offer the most up-to-date and comprehensive care available.
The Animal Hospital of Orleans has been family-owned and operated for more than 25 years under the steady care of Dr. Karen Bohon. At a time when veterinary practices are being rapidly acquired by multinational corporations, Dr. Bohon began to search for an alternative option for AHO: an Associate Veterinarian who would be able to continue her work in providing high-quality, Fear Free medicine while being a part of the local community and committing to keeping the practice privately-owned. At the same time, Dr. Kirby-Madden was searching for a practice to call "home" – specifically, for a hospital that utilized current behavioral principles to minimize fear and stress for patients. Over the last three years, Drs. Bohon and Kirby-Madden worked together with many of your cats and dogs, and in June 2021, Dr. Bohon formally passed ownership of the practice to Dr. Kirby-Madden. Dr. Bohon and many long-time staffers continue to work at AHO and help Dr. Kirby-Madden in her new role as owner, including passing our Fear Free Practice recertification (2021-2024). Together, we will continue to provide compassionate care for our patients now and for the coming decades as a family-owned hospital. We are committed to keeping AHO the welcoming, familiar place that you know and love. A note from Dr. Bohon: "We were very fortunate to find Dr. Kirby-Madden to continue as private owner of AHO, at a time when the small family-owned veterinary practice is becoming a rarity. Dr. Kirby-Madden and I approach cases in a very similar manner, and I have the utmost confidence in her ability to continue to provide the excellent, personalized veterinary care we take pride in. Also, I am of course still available for your pets, with no plans for retirement in the near future. Thanks so much to all of our clients for your continued support and trust in The Animal Hospital of Orleans."

Our facility is centrally located in Orleans, the hub of the Lower Cape. For directions scroll down at the bottom page, we have a map for you to use!
Welcome! "How may we help you?"
Our website has a number of resources with helpful information on pet care. Browse around our website and look at our Articles, Newsletters, and Blog entries. Remember: The best veterinary care for your pet is problem prevention. If you want to ask a question, call 508-255-1194 or email us at frontdeskorleans@gmail.com and we'll promptly get back to you
You can get started by taking a look at the "Featured Articles" below or checking out our Resources page.
Tip: Use the navigation arrows < > to view additional Featured Articles below or click to visit the Feature Article Library