For your convenience, you can print and fill out your boarding forms in advance by using the links below:
boarding-medication-form page 1.docx
additional-medications-form page 2.docx

We require the following up-to-date vaccinations for boarding:

Rabies, Canine Distemper, Bordetella (kennel cough), Canine Influenza


Holidays and school vacations book fast, so make your reservation early!
DOG BOARDING

$37 per dog/per overnight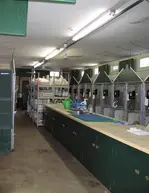 We offer clean and comfortable individual, indoor/outdoor kennels supplied with bedding, pet cots, and all-day outdoor access. The boarding facility is temperature-con
trolled for comfort in all seasons.
We offer a variety of amenities to keep your dog happy during their stay including play times and special treats.
We are a Fear Free certified hospital. This means your pet's mental well-being is our priority. Each staff member has been certified to recognize fear, anxiety and stress in animals and has been trained with techniques and tools to help make your pet's
boarding experience happy and enjoyable.
Doggie Day Care!

$26 per dog/per day includes 1 playtime

Head off to work or out for the day without the guilt of leaving your dog behind. Day care offers a safe and fun place for your pet while you are gone. Your pet will have the opportunity to play in small, supervised groups with dogs of similar size and personality. Sign them up for a specialty treat to top off their day!
Kennel Hours: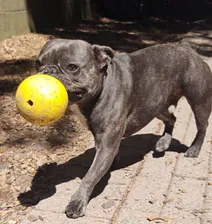 Monday - Friday 8 am - 5 pm
Saturday and Sunday 8 am- 10 am and 3 pm - 5 pm
*All overnight boarders should be dropped off at least an hour prior to closing to give them time to settle in before staff leaves.

Kennel Cell on Saturday, Sunday and Holidays
(508) 240-4810

Kennel email kennelaho@gmail.com

**AdobeReader® required:
Download the Free AdobeReader®