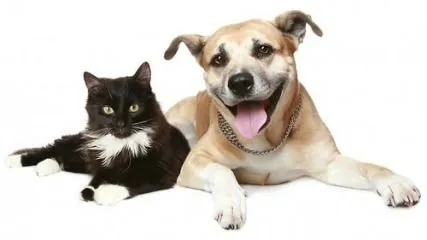 The medical needs of your pet change as they age. Many of the diseases that they may develop can be prevented or treated and managed if detected early. Most treatment plans for these conditions require medications that are affordable and easy to give. Early detection is key in helping your pet live a long, happy life.
A complete wellness examination and the early detection lab work can help to detect abnormalities heart, liver, kidney, teeth and gums, thyroid, pancreas, and more! Owners should take great care in recognizing the signs and symptoms of diseases and seek veterinary attention when concerns arise. Keep in mind that it is quite common for sick geriatric animals to have vague symptoms such as not wanting to eat, lethargy, and weight loss.
Our Early Detection Program is offered as a package that has discounted so that we are able to help our aging, faithful, furry friends be as comfortable and healthy as possible. All packages contain the following:

. 1. A complete blood chemistry will show us if there are any early signs of kidney and liver disease,
infection, certain types of cancer, diabetes, intestinal disorders, or hypothyroidism.
2. A complete blood count will show us if there are any signs of inflammation or infection, leukemia,
poor blood clotting, or anemia. It is important to make sure that your pets' white and red blood cell
and platelet counts are normal.
3. A urinalysis is a very important means of evaluating overall kidney function. It is also a key test for
determining if there is a urinary tract infection or inflammation in the bladder. It will also confirm if
your pet has diabetes.
Adult Program (under 8 years): $147

Senior Dog and Cat Program: $188 (larger chemistry panel)

---
In the unlikely event that AdobeReader® is not already installed on your computer: